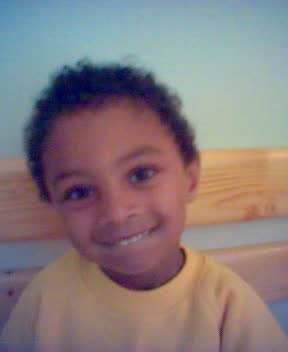 He was a darling, always smiling at people and making you so proud of having such a charming little boy. there were no questions, no worries.

And then, as he grows, he changes and life becomes a succession of battles... You fight to get up and get dressed, and then you fight to go out the door and then, you fight to get into the bus, and so on and so forth until the last battle (going to bed) is won and your little angel is asleep and you ravel at the look of his beautiful face.

The next paragraph will give you an example, just a hint to make you realise that most times, it is us, not the children who need to do a little harder work in being more patient, more understanding, less controling.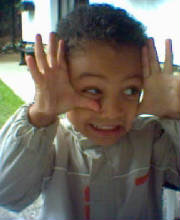 Has he changed? Am I loosing it? Am I doing the right thing?

In this phase of doubt, remember that most parents at some stage feel like they could throw their child out the window... bad parents actually do it.

You are not like that, so relax!

As I have been leading parenting workshops and trying very hard to work on issues raising as my little darling grows into a preschooler, I realise that I need to work mostly on myself.

For example, today is a "bad" day. Tiring in work, tiring at home, too many things to do, not enough time, my house is a big mess, there is a storm waiting outside, pressure is low, I have a headache... well, as I said, a "bad" day.

Léo comes home with me, and as soon as we come in, he switches into the "let's drive maman crazy" mode. Why?

I know why. Because he feels just like I do. He has spent the day in a classroom with 25 other little guys like him, feeling strange from not being able to go outside and play, feeling the same as we all do today.

But do I actually know why when I tell him "this is not nice, Léo, you know it is not ok to throw my slippers in the air! And stop smiling when I am not happy with you".

All this time, if course, I know very well that it is nothing "not nice" to behave in the way he does and I know that he is a "nice" little boy who just has too much to handle for the one day.

However, I need a break, because I too, have had too much to handle and I need to recompose myself. So, the brighter me says "Let's have a break in the kitchen, you'll have a few biscuits, I'll have a cup of tea and we will all feel better".